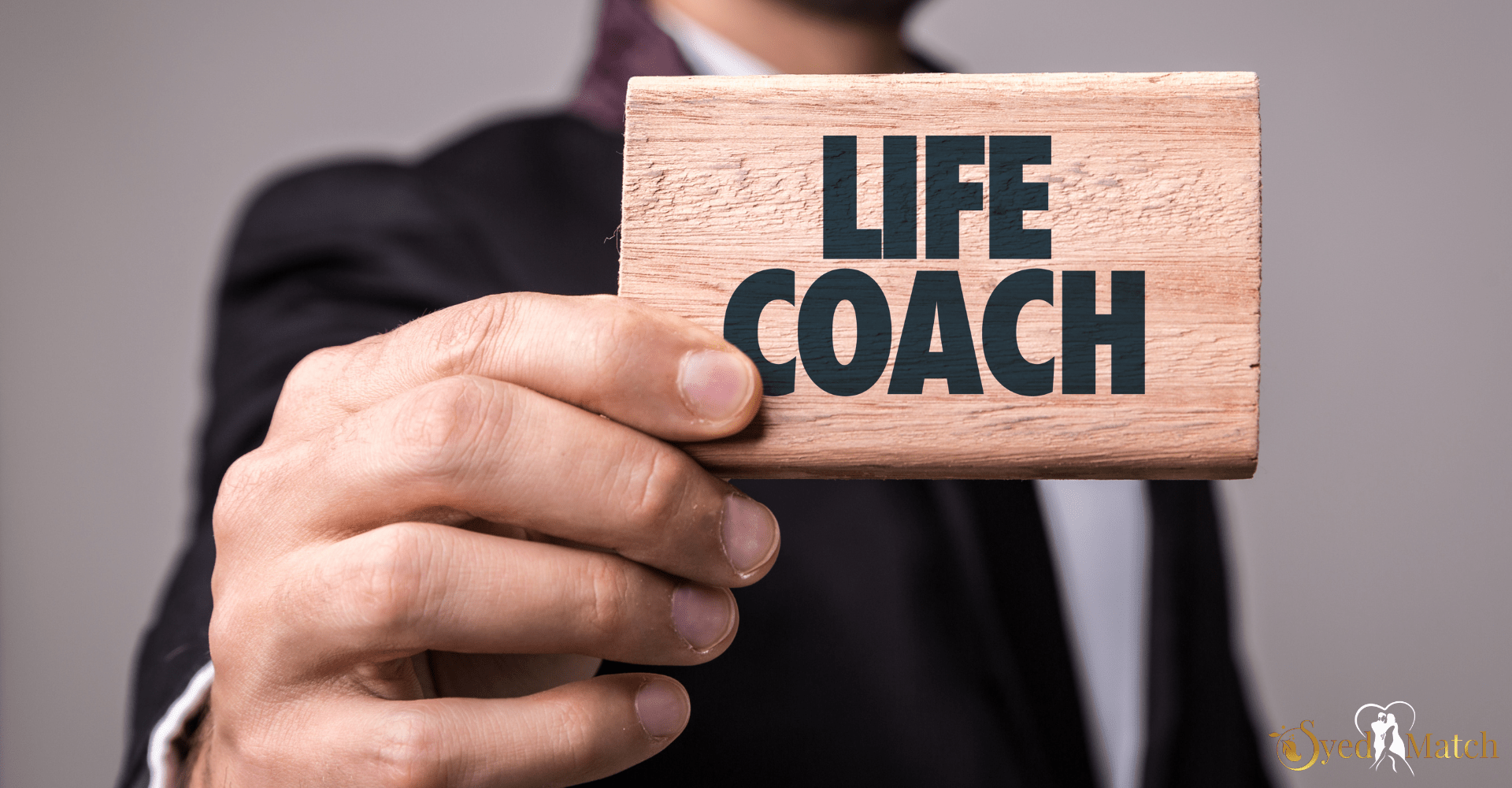 SyedMatch brings you an amazing service called "SyedAdvice" to help you solve your life problems and explore your potential to the fullest in just PKR 2,500. If you wish to pay in a different currency, please inquire for further details.
We at Syed Match not only help you find the perfect match, but we also help you put your mind at ease. So that you may embrace this beautiful new relationship with comfort and readiness.
To achieve that, we present to you a certified life coach who can guide you along this new journey by helping you find yourself.
What Exactly Is a Life Coach?
A life coach is a type of wellness professional who assists people in making positive changes in their lives in order to achieve greater fulfilment. Life coaches work with their clients to improve their relationships, careers, and daily lives.
What Is the Role of a Life Coach?
Life coaches can assist you in clarifying your goals, identifying the obstacles that are holding you back, and developing strategies to overcome each obstacle.

If you are interested in opting for this service, please email us on the syedadvice@syedmatch.com or WhatsApp us on the following number : +447800719277
Important: Rest assured that your privacy is important to us and we will maintain your confidentiality and anonymity.
* The Prices Quoted May Vary Due to the Fluctuating Exchange Rate
Inquiry form
Solve your life problems and explore your potential to the fullest in just PKR 2,500. Inquire now for further details.
---
Sample Life Coaching Session With SyedAdvice
Experience the power of transformational coaching sessions with our certified life coach. Together, we will identify your goals and create an actionable plan to help you achieve the life you desire.