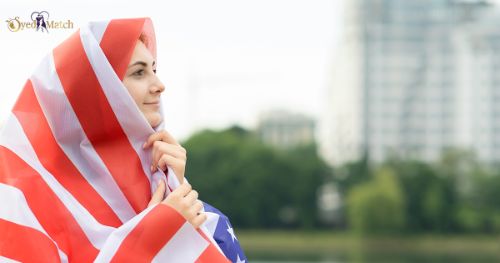 SyedMatch offers matrimonial services in US to enable harmonious and suitable matches for eligible Muslim Men and Women in USA. USA houses about 3.45 million Muslims. U.S residents enjoy multiple benefits like great infrastructure, health care, quality of life and social security. Muslim parents often struggle to find suitable matches for their children in communities in the US where arranged marriage is still an accepted norm. Our Muslim marriage service USA is acclaimed for integrity, authenticity, reliability, and anonymity.
Our clients trust us because of the strict verification process that we have in place that ensures that only the most authentic profiles enter our database. We have an edge over traditional Muslim matchmakers and Muslim marriage services in USA, because of our advanced web portal and user-friendly application.Syedmatch.com offers matchmaking services in USA that fit your marriage needs based on your partner preference. Our various features including real-time messaging, give us an advantage over other Muslim matrimony services in USA.

Ready for married bliss? Sign up with Syedmatch. Our Muslim matrimony service USA will help you on your journey to find a perfect match. Keep it halal and follow the sunnah, find a spouse and #lovethehalalway with SyedMatch.