History has witnessed the years of oppression and injustice women face, especially in Muslim countries. Although Islam has elevated the rank and highlighted women's rights, the orthodox mindset of a patriarchal culture has suppressed this delicate being in many walks of life. Luckily with the advent of the digital era and the global reach of digital media, we can find beacons lit by inspiring women that are breaking stereotypes and playing a prominent role in uplifting Muslim women.
As they say, empowered women, empower women. This saying truly personifies the soulful sister, community leader, social activist, and advocate for gender parity Kanwal Ahmed. Born and raised in Karachi and now residing in Canada, Kanwal is the founder of Soul Sisters Pakistan and the producer and host of her web series "conversation with Kanwal."
The Beginning
Kanwal received her early education from Karachi Grammar School and later joined the Institute of Business Administration for her degree in Business Administration. In 2013 she started her journey of building a community through Facebook named Soul Sisters Pakistan, where she provided a safe platform for women to discuss and voice their ideas, problems, and opinions without fearing being judged or facing any consequences. From baby steps, endless hard work, long tiring nights, triumphs of successes, and sighs of rejection, Soul Sister Pakistan has become a fraternity of 31,450,00 members across the globe that are warriors fighting the war of patriarchal conservatism and helping each other with their problems.
Soul Sisters Pakistan – A champion of single or married women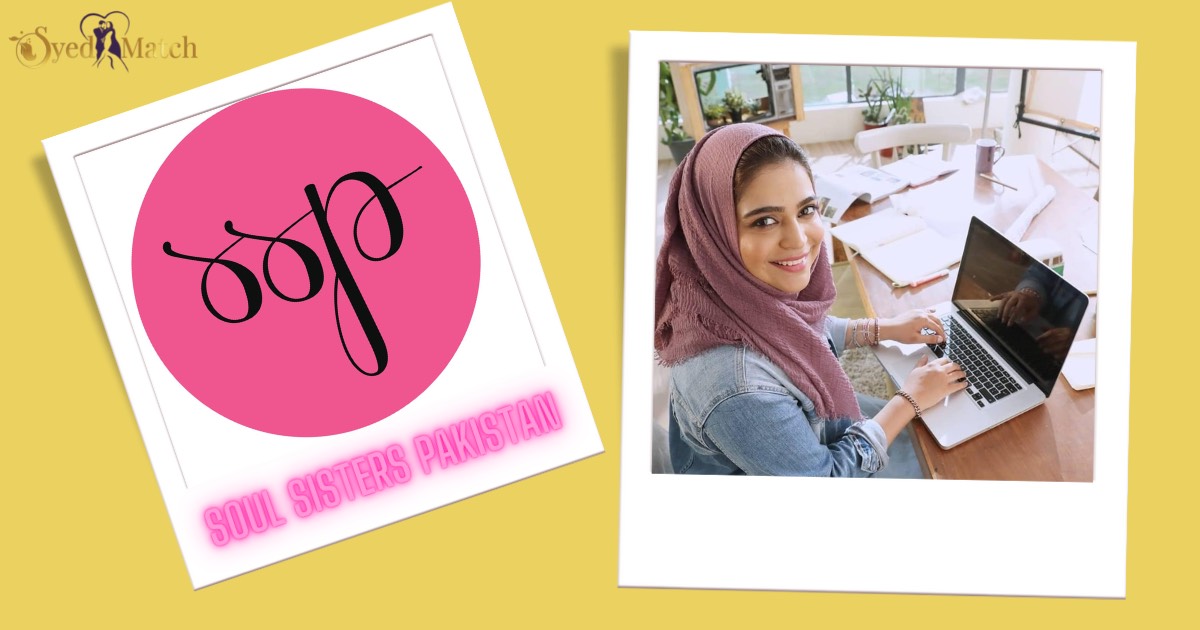 It was high time that women needed a haven to express themselves without the baggage of being policed by society. Soul Sisters Pakistan not only gave them a chance to express themselves but also tapped into all the taboos that were previously hushed for discussion. People were educated on topics such as civic rights to inheritance, divorce, domestic violence, and sexual harassment. Experts were invited to help Muslim women facing marital and social problems. Women were made allies to discourage body shaming and color discrimination, Rishta trolley parades, and join hands to bring out a positive change in society on the whole. While many people were able to face their fears, many were given the strength to heal old wounds and make a fresh start.
SSP family share a bond enjoying all shades of life through thick and thin, from celebrities to public figures to the girl dreaming big in every household; this family is a stature of perseverance, hard work, and humanity, all thanks to the beauty with brain, Kanwal Ahmed and her team.
Facebook Community Leadership Program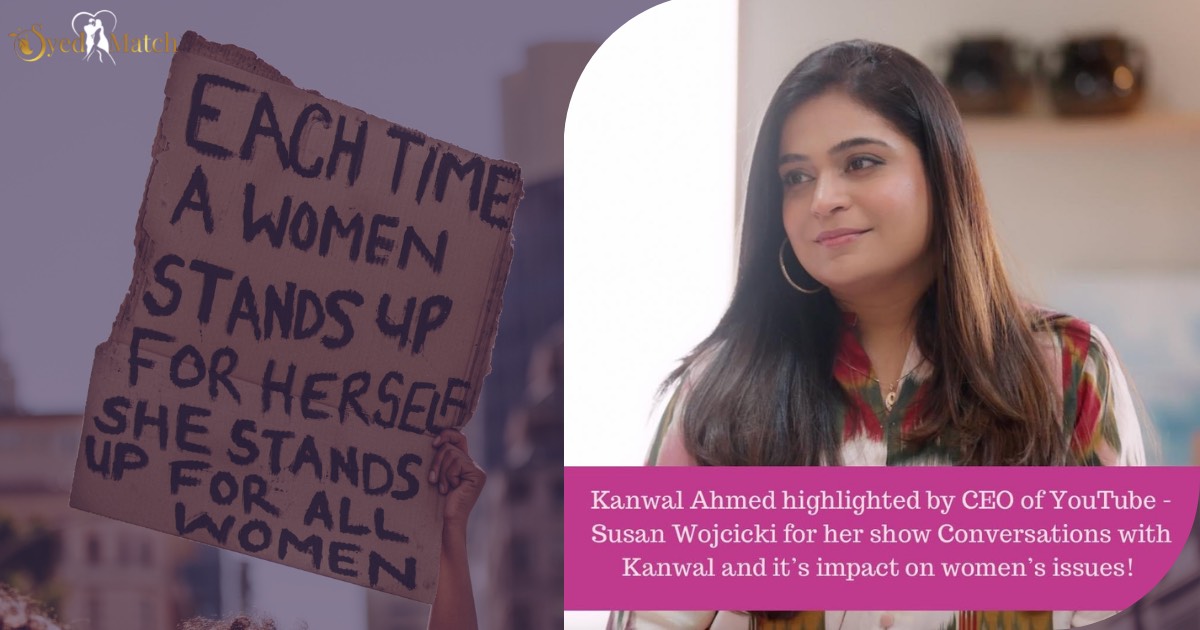 In 2018, Kanwal made a mark when she got selected among the 115 community leaders enrolled in the Facebook Community Leadership Program, an achievement through Facebook's extensive mentorship and funding program to strengthen the efforts to tear down taboos and address issues to provide mental and emotional support to the women. Dubbed the "Pakistani Oprah," she started her digital talk show by bringing forward real-life stories of victims and women who had waged brutal societal wars and conquered. The global fraternity highly applauded this initiative. Both women and men positively received this web series.
One-on-one with Susan Wojcicki
This year on the International Women's Day exclusive, YouTube CEO Susan Wojcicki applauded Kanwal and appreciated her efforts for how she is playing a vital role in addressing the societal issues women face in their daily lives. With her YouTube channel Conversation with Kanwal, she probed on how serious matters were discussed so perfectly through videography in 4 outstanding seasons, having the spice of vibrance and information.
#ShemeansBusiness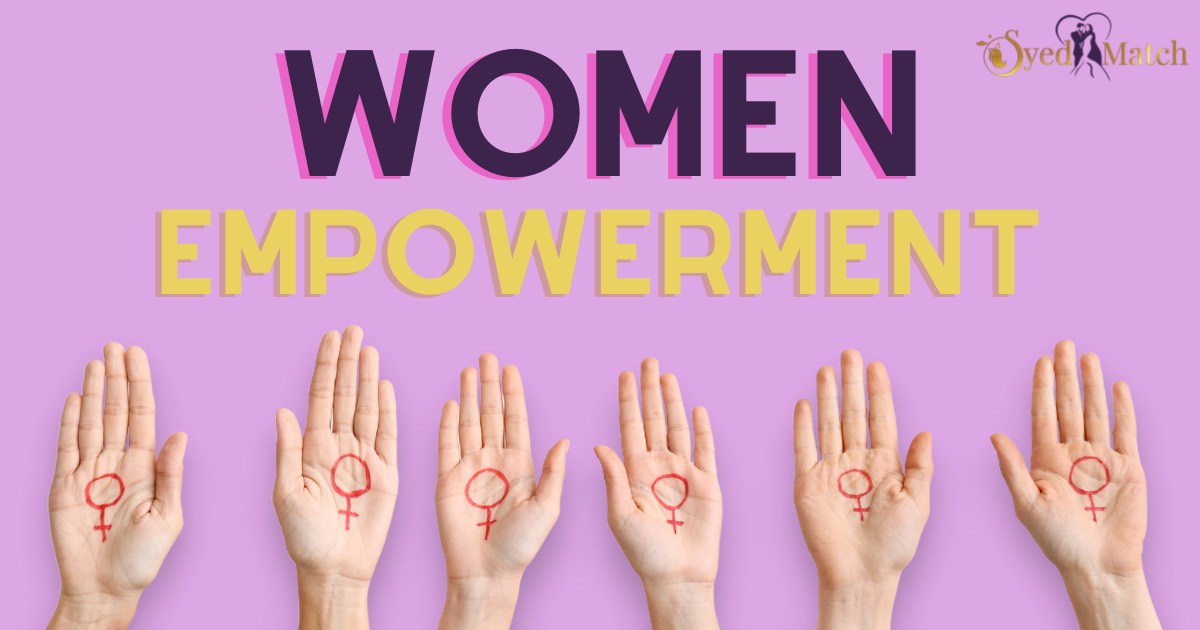 With the sponsorship of Facebook, she aims to train and skill 20000 female entrepreneurs all over Pakistan in three years. She also appeared in Neo tv "Idea croron ka," an idea pitching platform to promote entrepreneurship in Pakistan.
Kanwal Ahmed undoubtedly is a true inspiration for all the young Muslim girls who are strong-willed and dream of the future. She has given women a platform to break the shackles and empower them.
At SyedMatch you will find such empowered Muslim women and men who respect these women and uplift them. Register yourself now at www.syedmatch.com