What is the Islamic viewpoint on Marrying After A Divorce? Divorce is a result of two people's unwillingness to spend their lives together, not the failure of marriage as a social institution. It is the end of a chapter, not life, and there is no harm in writing a new beginning. Couples decide to split their paths for various reasons, and one spouse cannot be blamed entirely for the failure. It's better to quit a toxic relationship than to continue living with its destructive elements and bringing innocent children into the mix.
Due to the tinge of Hindu traditions infused in our sub-continent culture, marrying again after divorce has become taboo. This contradicts our Islamic teachings, especially for women, if there are children from the previous marriage. The tradition of "women grieve, men replace" quite persistently and problematically exists in our society, where females are left to raise the kids single-handedly. The worst implication is the expectation from women to only be invested in the lives of their children.
The Islamic viewpoint on Marrying Again After A Divorce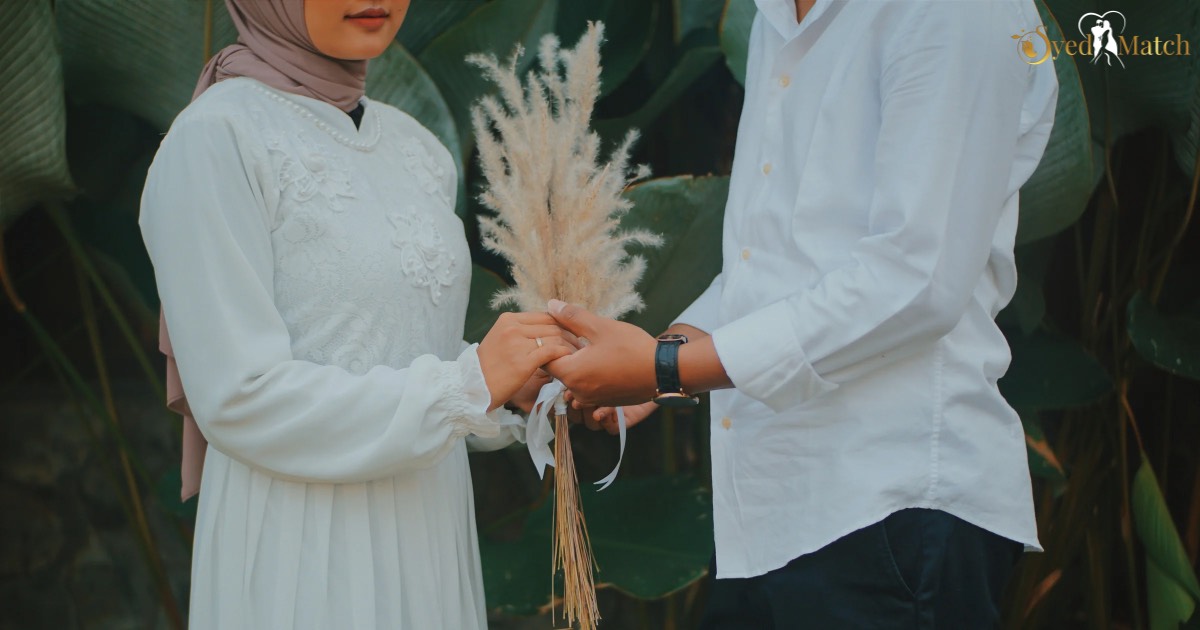 Islam has strongly advocated the importance of a happy and healthy family fostered with love, marital harmony, care, and respect. Allah has allowed the provision of divorce to man and woman to end a toxic relationship rather than bearing its burden. Islam equally supports men and women re-marrying after a divorce. Women have to complete a waiting period of three lunar months called iddah. They cannot indulge in any marital or sexual relationship during this waiting period. To exhibit the normalcy in marrying a divorcee, the Holy Prophet (PBUH) married Bibi Zainab Binte Jahsh R.A.), who was a divorcee, and abolished the bogus Arabic custom of not marrying a divorcee. There are bountiful rewards for a Muslim man who supports a divorced woman by marrying her and providing her shelter, financial support, love, and care.
Marrying A Divorced Man
Life doesn't end with failure; if a divorced man decides to remarry, it's within his legal rights to find love and complete his household. It can be expected that he has realistic expectations and has gained maturity. He may have learned from his previous marriage and would be wholly invested in the new commitment. He would be well aware of his needs and the missing element in his life and would love to bond again with a new partner. However, a common observation these days is that divorced men are more enthusiastic about marrying a single woman than a divorcee or a widow, as they don't want to handle other person's baggage of responsibilities, especially someone else's kids. The Muslim community, on the whole, needs to work on changing this mindset rather than dub divorced women faulty or a burden.
Marrying A Divorced Woman
Unfortunately, a divorced woman is considered a liability if she isn't strong enough to financially support herself and her kids. So, desperate for solid support, many divorced women compromise and sacrifice themselves to unworthy suitors. However, divorce matures a woman to another level; she has seen the good and the bad, chooses her battles wisely, is more realistic and committed, and improves herself to have a better future. Muslim women need to secure their financial independence and should be counseled regarding the rights offered to them by Islam. Discussion around this topic needs to be initiated and Muslim parents must educate and inform their daughters about all manners of rights.
Marrying Again After A Divorce and Kids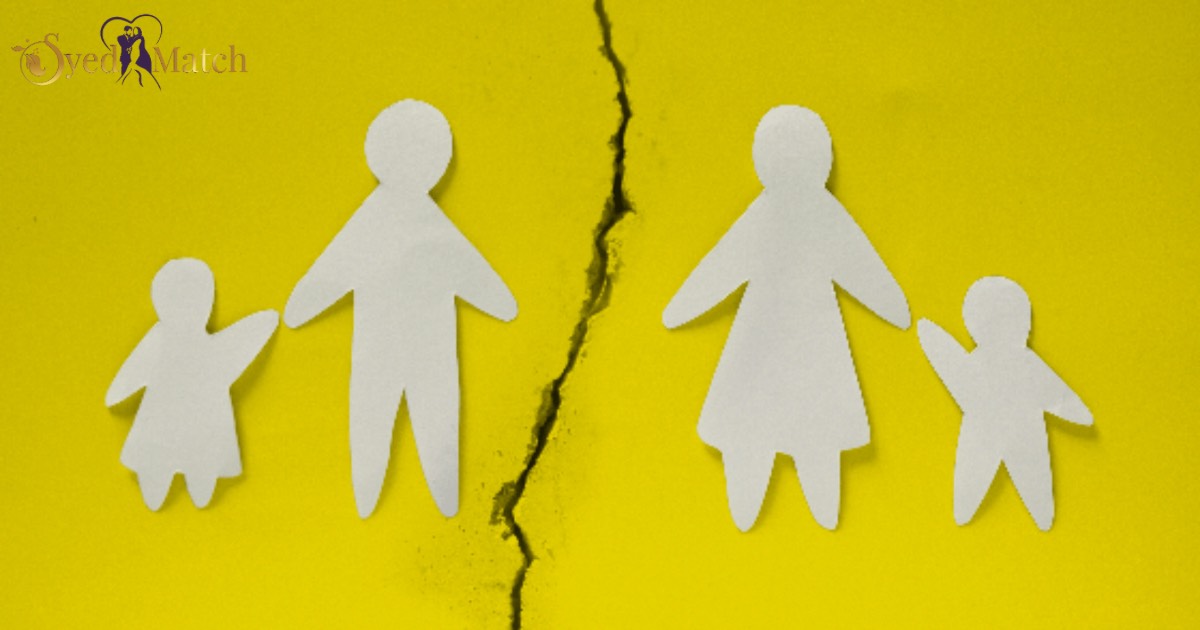 "Husband and wife divorce, parents don't." Divorce and marrying again after divorce can be complicated if children are involved. Kids sometimes fail to understand why their parents are splitting up and have to undergo emotional trauma during the entire process. They also find accepting the new partner as a father or mother difficult. The family needs to help them bond into the new family arrangement wholeheartedly. Any legal issues, such as custody of the kids and visitation rights maintenance of the dependent children, should be addressed under the light of law and shariah.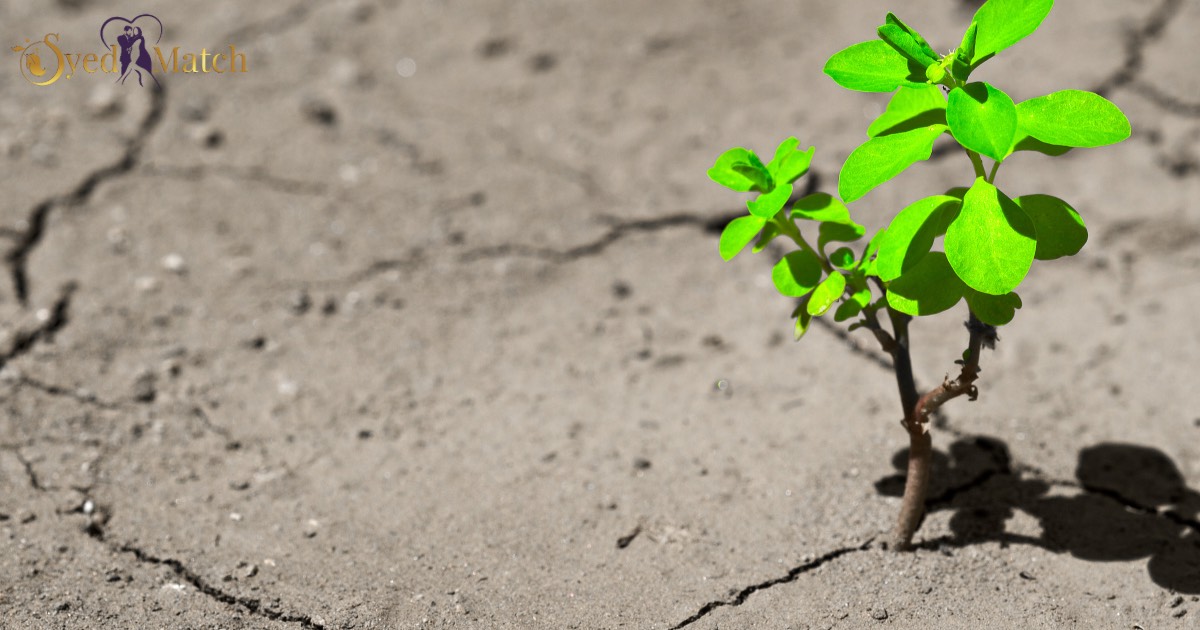 As society is growing in terms of awareness and acceptability, a very healthy aspect is the role of the Muslim matrimonial sites which fully invest their resources in the divorced segment of society. Matrimonial websites like SyedMatch are working towards fighting the taboo and encouraging the pairing of like-minded Muslim men and women. We at SyedMatch wholeheartedly welcome a person who is looking for a second chance, and we'll do everything we can to help you find one!
SyedMatch also offers life coaching services and their experts are here to answer any and all related questions to ease you into commitment. Join SyedMatch.com now and sign a new lease on life.