Should you consider genetic anomalies before marriage?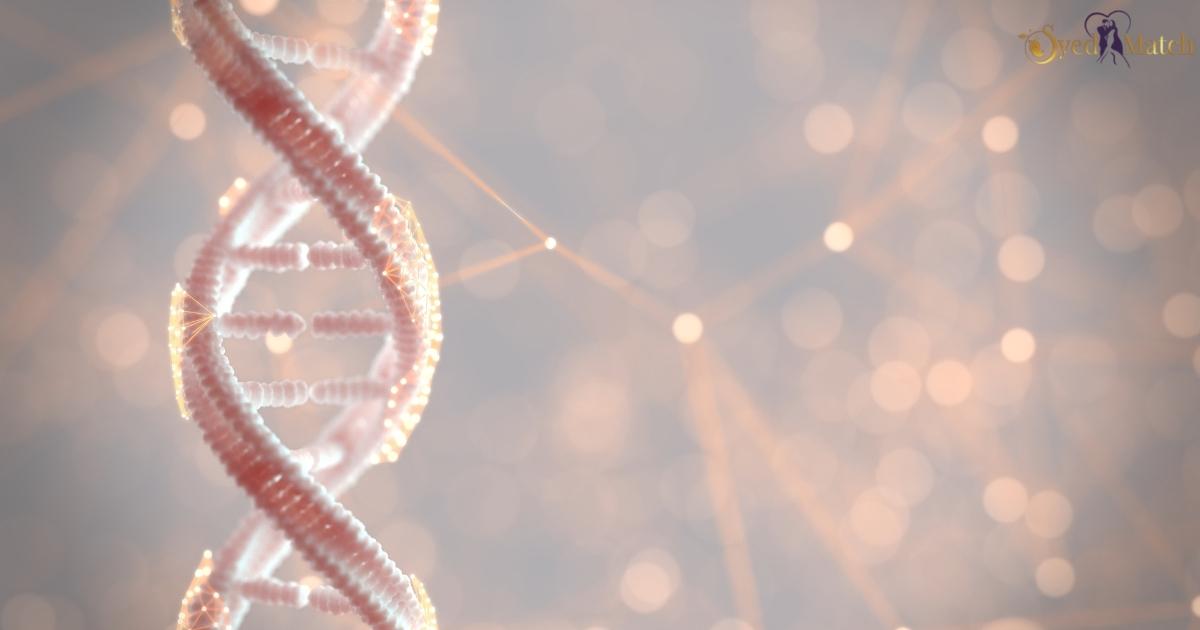 Is Premarital Screening Important For Muslim Couples? You are the one who knows yourself best. Likes, dislikes, partner preferences most importantly health concerns that you have. You know your family medical history and any physical ailment that triggers you psychologically. Rest assured, that the need to know more about said concerns, is not a quirk of your personality. It is an important topic to discuss before you decide to move forward on your journey with a life partner.
It is equally pertinent to a healthy relationship to understand what your future partner's knee-jerk reaction is in the face of an emergency. How they respond to you and to people who need their support in an hour of need, will definitively shape your view of them.
Pre-Marital Screening(PMS) could be the most important way to prevent genetic blood disorders and many medical, psychological, and social marital problems in the Muslim world.
Is Discussing Health Patterns And Lifestyle Important Before Marriage?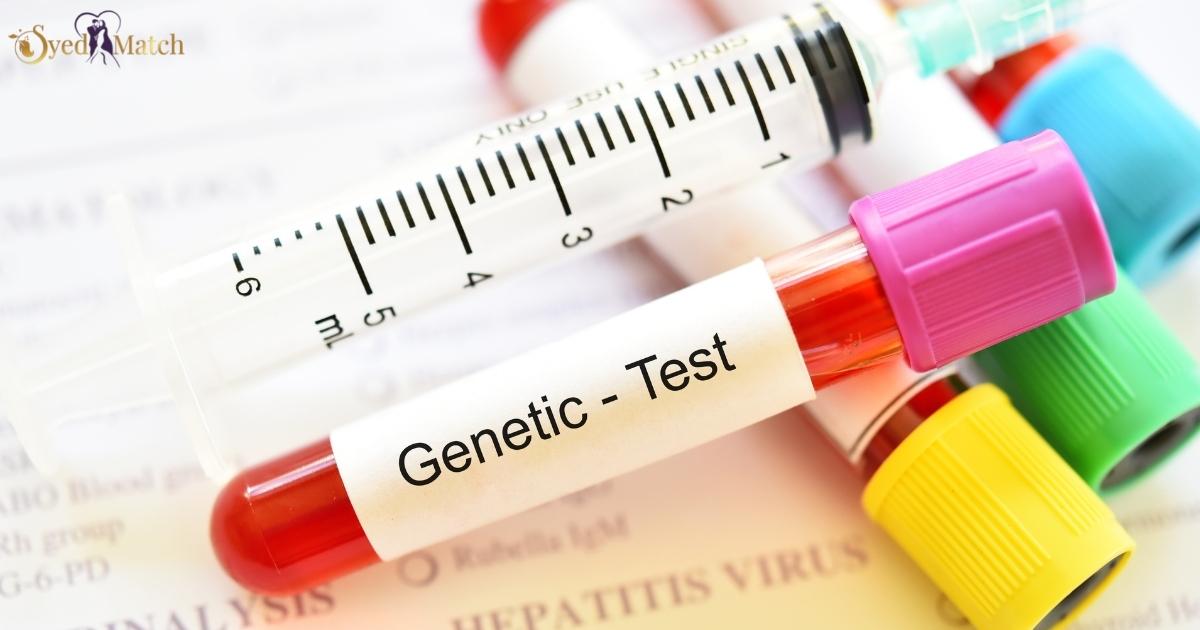 People who have stark differences in their lifestyles or the way they manage their life, may not make great partners. Some habits may prove to be a trigger for others. This could be menial concerns like maintaining dental hygiene or maintaining healthy eating habits. It could also be matters such as the willingness to change certain habits to gain better health. Life partners rub off on each other as do their habits. An active person may turn into a couch potato and likewise, a couch potato may be inspired to take up routine exercise.
All of this will depend on the openness in the relationship as well as the desire to grow with each other. So, ensure that your future life partner possesses some of the traits that would make your marriage a happy one. The partner preference and chat feature offered by SyedMatch, allows our users to do just that. Engage with your future spouse in meaningful conversations that will shape your future.
Why Is It Important to Discuss Hereditary Diseases Before Tying The Knot?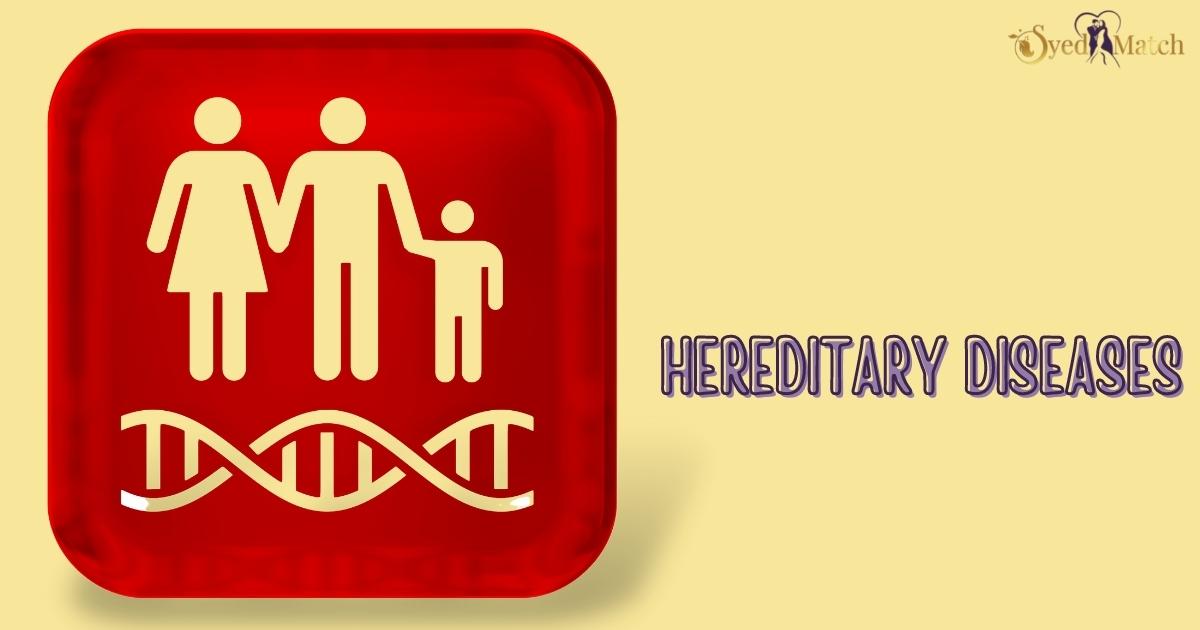 Happy marriages are a result of understanding, love, and respect. Some of these keys are found by lucky couples early on in their relationships, and for some, it comes at a later stage in marriage. Spending your life with someone comes with its own challenges of sharing your space and learning each other's flaws and strengths. Honesty is an integral part of a marriage, which is why you must inform your future partner of any medical concerns that hold value to you, beforehand. This allows trust to further cement your relationship.
Autosomal recessive disorders like sickle cell disease (SCD), beta thalassemia, and other hemoglobinopathies are considered to be the most common genetic blood disorders in the world. The incidence of children born with sickle cell disease is expected to increase globally by 30% by 2050.
It is not common knowledge that if there is a match between two people, who are both thalassemia minors, their offspring could be a thalassemia major. Putting the child at risk for multiple ailments. This may prove to be an additional strain on a relationship if the couple has limited understanding and, on their finances, as well. If you have been tested and know that you carry a certain gene, you must discuss it openly. Other issues like bone density may be passed on if carried by one of the partners. Educated and well-informed single Muslims should discuss with their future life partners and have a plan in place should an eventuality occur.
Many Islamic countries have pre-emptively made some premarital screening tests compulsory for marriage. The adoption of these policies comes from the core message of Islam, which encourages counseling to protect future generations and to guarantee the continuity of worshipping Allah. SyedMatch offers resources and counseling to help you make the right decisions when it comes to choosing your life partner. Our customer base is made up of well-educated and well-informed customers who review their life decisions with open-mindedness.
Head over to syedmatch.com now, a Muslim matrimonial services provider, if you are looking for a match that shares your views on life and will be happy to respect your opinions. Follow our blog section for more tips on relationships. SyedMatch is where you will find a complete solution to all your marriage-related queries.