There are many Muslimahs Equally Passionate About The Hijab and Sports. With changing world dynamics, Muslim women excel in all walks of life, whether in politics, education, medicine, engineering, or sports. They are determined to pursue their dreams passionately. Ibtihaj Muhammad, Zahra Lari, Kulsoom Abdullah, Hedaya Malak, and Dr. Hajar Abdulfazl are all amazingly inspirational Muslim sportswomen who have marked their standings in the sports universe while donning modest sportswear. Sara Ahmed, an Egyptian weightlifter, is the first Arab woman to win a medal in the Olympics. Feryal Abdelaziz bagged a Gold medal in the Women's Karate Kumite +61 kilogram competition at Tokyo Olympics, and the list can go on.  Firmly standing for what you believe in, has resonated with Muslim women. They aim for representation and hope to inspire Millions of girls watching them.
The recent trend of young Muslimahs taking a keen interest in sports has led to the creation of modest sportswear. Nike added a sports hijab to its assortment list. Fifa in 2012 overturned a 2007 ban on wearing a headscarf in football. It has removed the impediment for many young girls who actively wanted to participate in sports but were restricted previously.
Islamic viewpoint on Muslim women and Hijab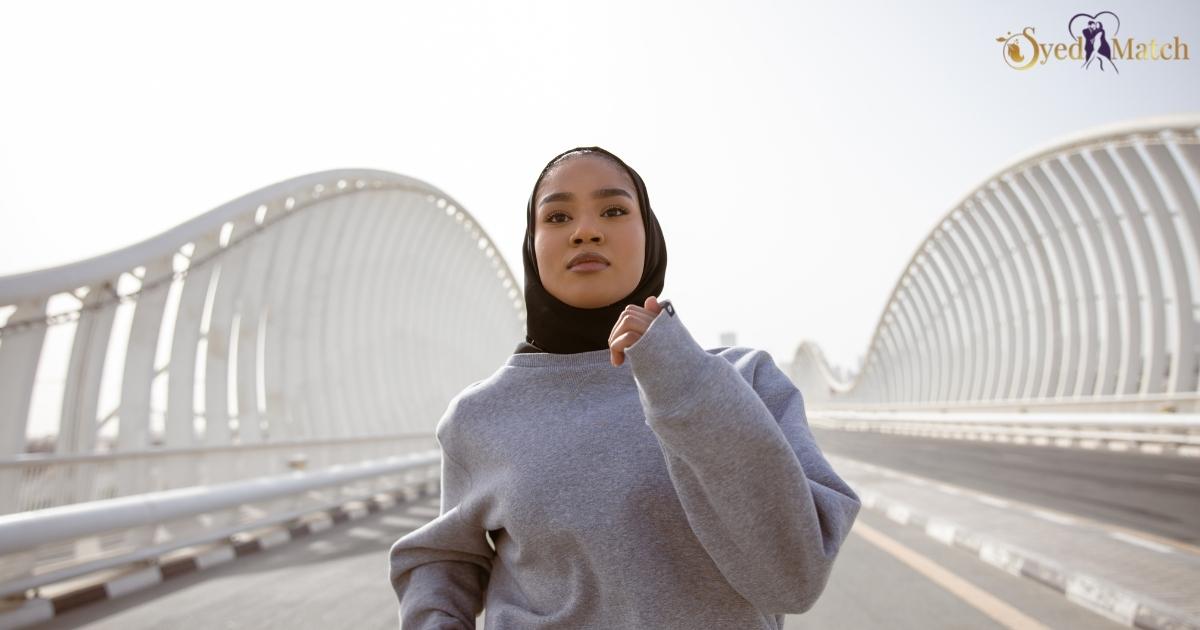 Islam has always advocated for health and fitness and strongly supports any activity that is done within the regulations. Muslimahs have no limitations on engaging in sports and physical activities as long as they dress modestly. In addition, Islam allows exercises and fitness regimes that make a person healthy, active, and fit. Many traditions quote that the Holy Prophet (SAW) encouraged Muslims to teach their children swimming, horse riding, and archery to learn to focus and stay fit. However, a significant segment of religious scholars is still against the concept of females participating in sports. This is why many Muslimahs in the past have had to choose a course between practicing faith and fulfilling dreams. With inclusivity and diversity by schools and sporting organizations paving the way for them, there is nothing that can stop them.
Sports Hijab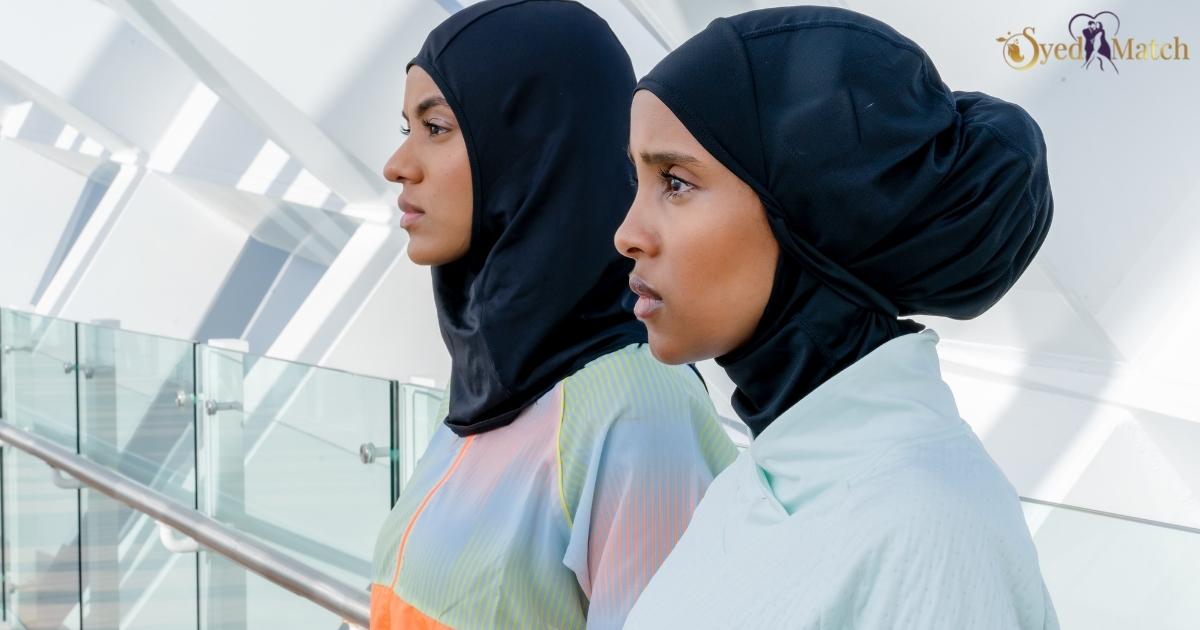 The hijab or headscarf was previously misconceived as a performance impediment.It was also viewed as dangerous, carrying risks of head and neck injuries resulting in bans and restrictions in many sports. But now, with the acceptance of hijabi sportswomen, many companies are designing them in a way that suits the sports. These are breathable, fixed-on headscarves to help the players to move around with flexibility without sticking out or getting in the way.
Changing trends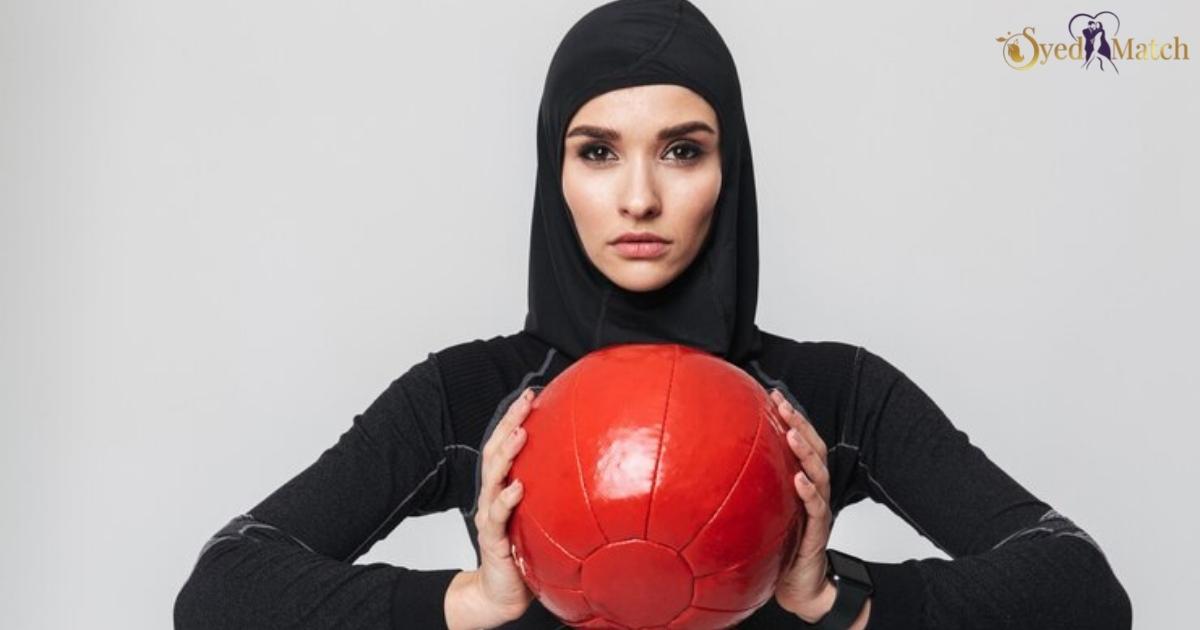 With the advent of many international and local sports academies and organizations actively inducting girls into the field, Muslimahs are conquering hearts with their sports skills. Women's cricket, football, and basketball teams are provided with facilities, clubs, gear, and equipment to pursue their dreams. Many celebrity players had to undergo several restrictions to gain acceptance.
Even on a very generic level, the inclusion of physical training and sports in schools across the globe has enabled girls to identify their potential. Schools in developed and developing countries have sports auditoriums, swimming pools, grounds, and fields for their female teams where hijab is not a hindrance for girls. These teams and athletes later pursue their passion on regional, national, and international levels and make history. They have leagues, and they compete against each other.
Muslimahs can passionately exercise and play sports in gyms where there are specific ladies-only hours. They can do karate, weightlifting, boxing, play football, go swimming, and jog. These are significantly facilitated to encourage women, whereas men aren't allowed during these hours.
Still, many hijabis are reluctant to play sports due to cultural and familial pressure. Therefore, steps must be taken to facilitate Muslimahs with separate changing rooms and lockers to encourage them to participate. In addition, previously considered a masculine field, sports now endorse and promote females with open arms, as it is a source of empowerment and a step towards a healthy lifestyle.
Many women are passionate about sports, even after marriage. Many authentic Muslim matrimonial services, like SyedMatch, also inquire about the bride's and groom's hobbies and interests so that like-minded people can connect. So, if you want someone to recognize your passion and support you in your career, or if you are a guy looking for a female partner who enjoys sports as much as you do, sign up for SyedMatch and find your perfect partner.