The air was stuffy and tense. Amidst the aroma of delicious savories and hot cardamom tea, Sara, 29, clad in an embroidered silk suit, was trying to put on the widest smile as she dragged the trolley into the drawing room. She had lost count of the trolley serving cameos that she had appeared in over the past five years. Carrying the weight of a community set expiry date on her marriageable age, she was mentally prepared for a fruitless exhibition, a waste of money on delicacies and savories, time and energy, and it happened as anticipated. The answer was "no." Well, it's time that we also say no to Tea-Trolley Tradition.
What exactly is the Tea-Trolley Tradition?
Unfortunately, the tea trolley tradition is one of the most dreadful rites of passage in the Muslim matrimonial journey. This outmoded meetup is marked with chit-chat, anxious gestures, lots of delicious snacks, and excessive pressure to find the ideal son/daughter-in-law. Despite many advertisements and awareness campaigns vocalizing the near impossibility of finding the perfect partner over a cup of tea or discouraging the exhibition of the girl as a commodity, this prevails in many South Asian families. One of the reasons that many families still stick to this culture is the physical presence of families from both sides.
Many support this tradition by asserting their right to scrutinize the potential daughter-in-law for the betterment of future generations. They believe it helps assess the girl regarding grace, mannerism, hospitality, and intellect. In addition, they can also gauge her attributes such as height, weight, and physical compatibility with the boy. Similarly, the bride's side gets to perform a litmus test on the boy with his financial capabilities to support a family and character assessment.
Both parties get affected in this old-school approach to matrimony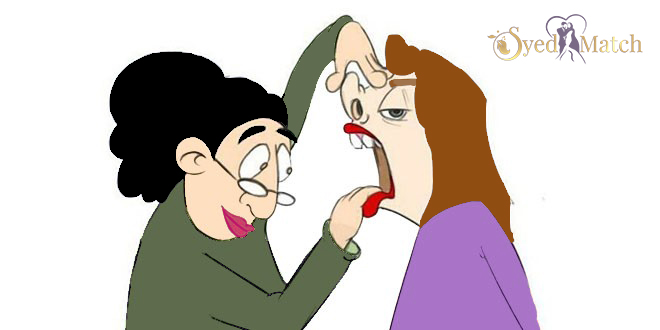 This rishta parade has two sides, and not only girls but boys, are impacted by it as well. Parents want the best for their daughters. Best in all aspects, including appearance, riches, a dazzling car, and luxurious home, and in a misguided attempt to get all, they may disregard many personality traits, reject a guy, and settle for someone with deep-seated misogynistic issues or in other cases leave a scar of rejection on him. Similarly, girls face this scrutiny of whether they are good enough or not, mostly based on external features and minimal regard to the positives in their personality. It may take years of rebuilding confidence and in some cases therapy too to get over the pain caused by rejection based on someone's whims and fancies. For good matches to take place and for them to endure the test of time, this culture must be abolished.
How to change this mindset
This typical mindset cannot be changed overnight. When girls start speaking up for themselves and when parents and family members start to view this process of a girl parading in front of dozens of potential suitors and their families, surviving the barrage of questions from strangers and X-ray scans of "samoosa gobbling aunties" from head to toe as an insult, this might stop.
Give it a chance; you have nothing to lose and everything to gain.
With the increasing popularity of authentic Muslim Rishta services over the typical "Rishta aunties," this tradition is becoming old-fashioned and ostracized. The changing dynamics of society with the advocacy of feminism and female rights have resulted in the establishment of genuine matchmaking platforms. After doing a decent amount of research, one should choose a platform that they are able to trust and give them a chance to help them find a perfect match. SyedMatch is one of them, where you can meet like-minded Muslim men and women looking for a halal relationship. So, if you're looking for a spouse or know someone who wishes to marry in a non-traditional yet halal way, sign up on SyedMatch and, Insha'Allah, you'll be able to meet your ideal match soon.