How to Dress to Impress While Keeping It Halal? Modesty is a defining element of Islam. Muslims are meant to exhibit modesty in all modes of life, our daily conduct, expenditures, conversation as well as dressing. While some practicing Muslims believe in modesty for all, there are some who forget that it is equally important for men to guard their 'satar' as well. How do you walk the thin line of balancing Deen and dunya? Especially in today's world where seeing is believing and there may not be more to what meets the eye.
Tiktok, Instagram, snapchat and other social media platforms have made it all too easy for everyone to exhibit their lives and lifestyles. Although it has created livelihoods for many who previously didn't have a steady source of income and has also created opportunities for introverts to become ambiverts. It has in some ways secluded some, where it has reduced loneliness for others. Single Muslims find themselves surrounded by influencers who present brilliant color combinations through transition videos and reels. Advertisements that show that a makeover can land you a partner are commonplace. But ask yourself is this fashion sustainable? Do you want to hide behind your makeup, or do you want to start a new halal relationship based on integrity and honesty?
The WANT to look good, simply because others in your social group are presenting their lives in a flamboyant way, is sure to take its toll on mental health as well as incubating and promoting a keeping up with Joneses kind of mindset. Street fashion is all the more accessible and more often than not, it is NOT halal. There is a stark difference in the pre-pandemic world and the world we see now. Virtual meetings, online matrimonial, virtual dating apps and websites have found their business booming, as hopeful singles grapple with this new mode of life. Whether they are meeting a future spouse online or in person, the desire to appear presentable is the one thing that can tip the scales.
How To Dress to Impress While Keeping It Halal?
Know your colors.
Know the color block ratio.
Prints Vs Solids.
Fedoras indoor? A Big no.
Always remember that confidence is key. Whether you decide to dress up or dress down, carry yourself with confidence and that will be your best wingman. Dress close to the Islamic principles that are close to your heart. If you take the hijab, your social media appearance should be like that. If you take the niqab your images should represent that. Whether you choose prints or solid colors for your hijab or niqab, your honesty will still reflect in your eyes. Same goes for your choice to wear western or eastern clothes. Anyone who is truly interested in getting married will be able to see and appreciate your honesty. So the only thing you need to wear to impress: is your heart on your sleeve and the truth in your eyes.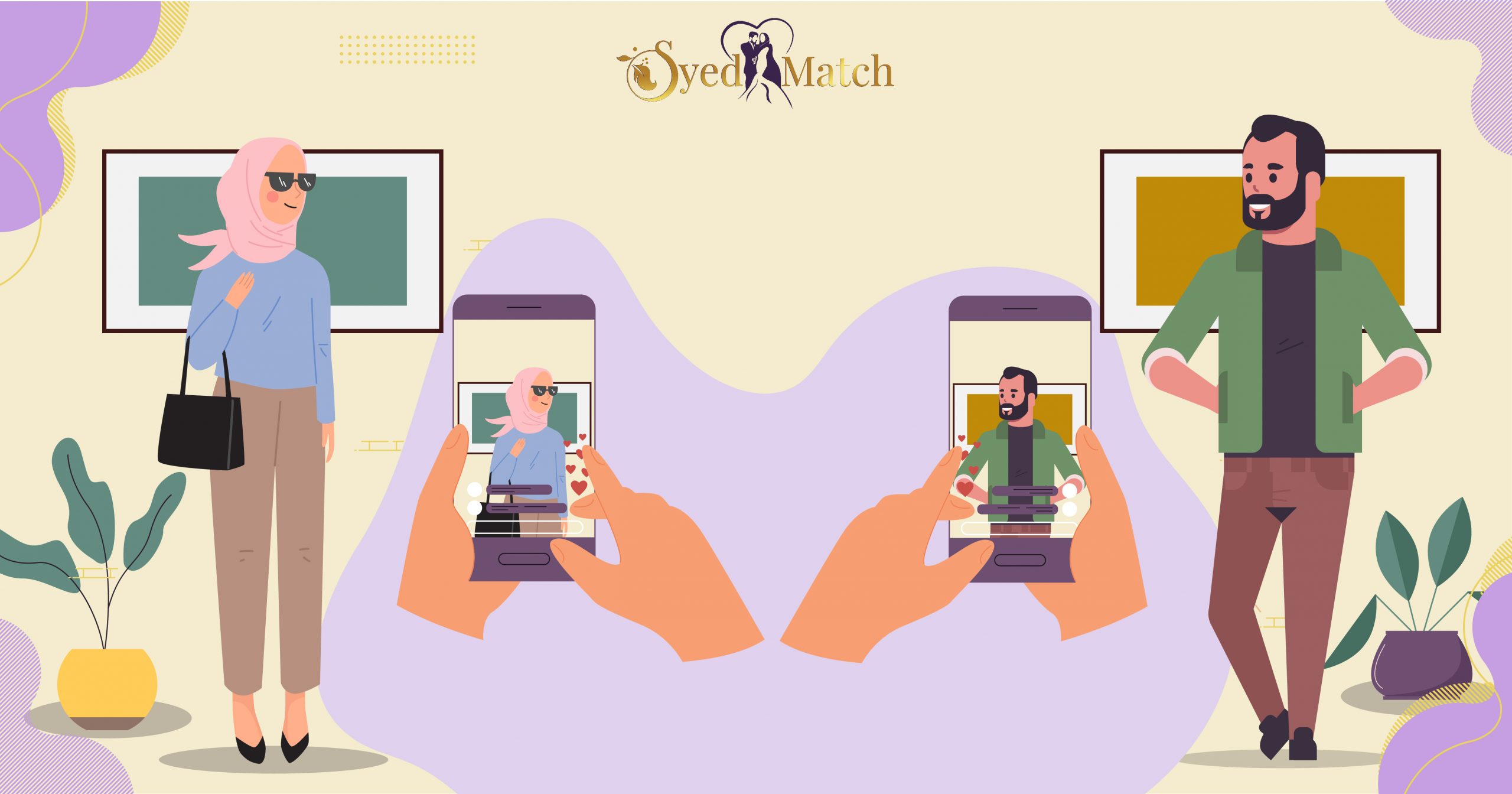 A very important concept to remember is body positivity. Whether you hit it off immediately with someone you have reached out to or not. Don't let it drag you down. Acceptance or rejection does not define or validate you or the way you look. Similarly, you may not agree with a prospective partner's sense of style but DO NOT put them down for that. Start conversations or meetings with an open mind and remember that individuals have the right to make their own choices and your ability to respect that, reflects how secure you are in your own sense of self. Uplift others and pay kindness forward.
Surely, you and your future life partner will cross paths or IP addresses when the time is right, and we sincerely hope that you find your Muslim spouse through SyedMatch. Join now and get the ball rolling!