Wondering how to Find Your Perfect Muslim Partner? Welcome to SYEDMATCH. A matchmaking service for Single Muslims across the globe. Thank you for choosing us to cater to your matrimony needs. Here is a step-by-step guide on how to create your Profile with SyedMatch:
STEP 1: ENTER YOUR DETAILS
Enter your name, gender, email address, date of birth, and type your password to secure your profile. And Click next Step. You may also choose to add your phone number.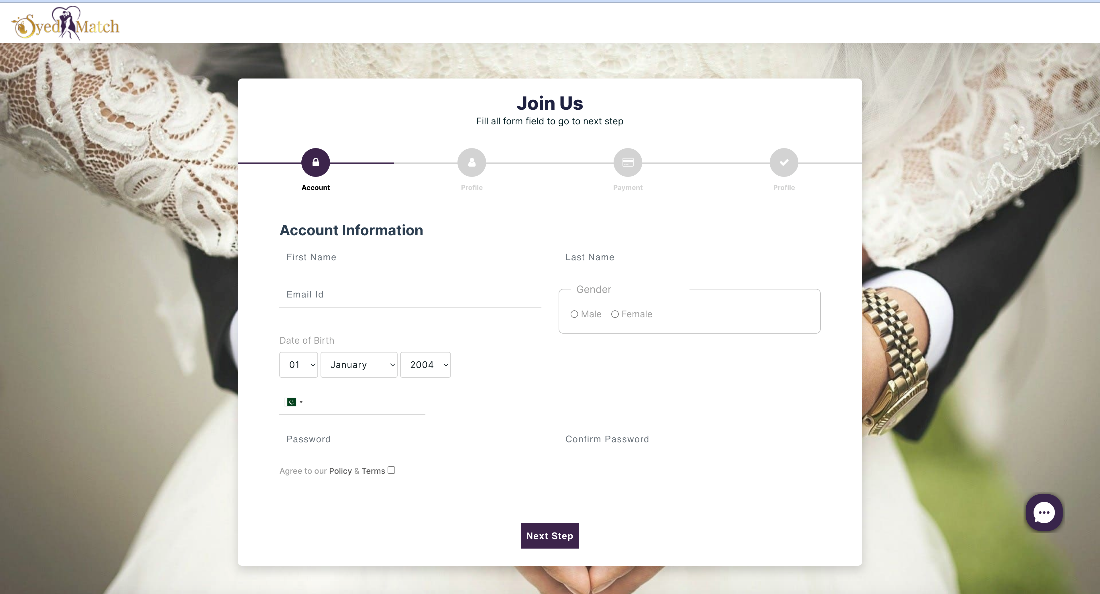 *You will receive an email to verify your email address. Click on the link provided in that email and you will be able to proceed.
STEP 2: UPLOAD YOUR PROFILE PICTURE
It is mandatory to upload your profile picture.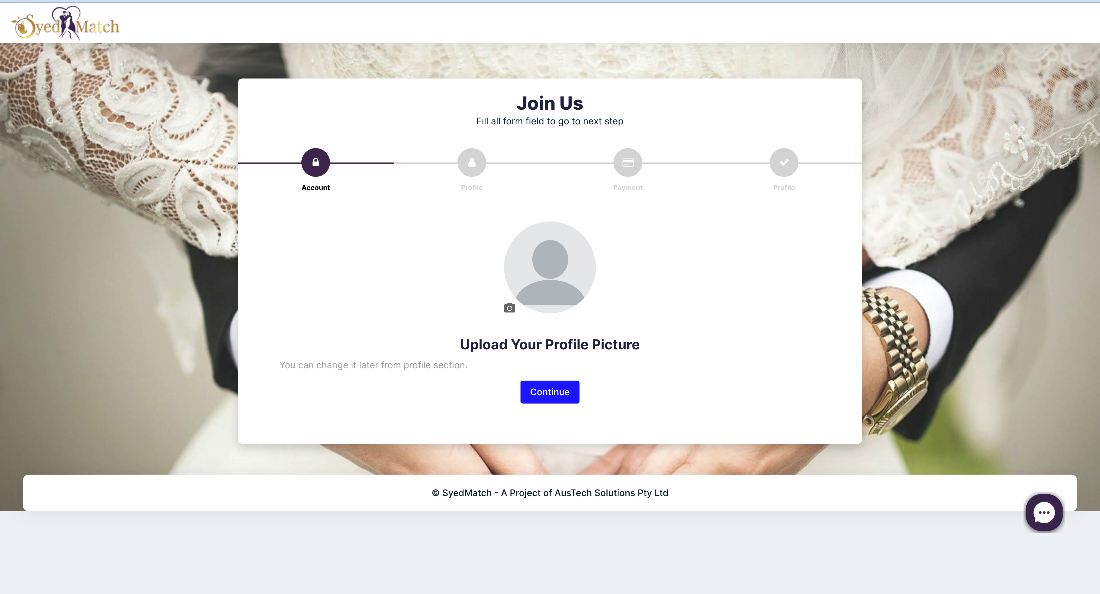 STEP 3: MAKE THE PAYMENT FOR YOUR DESIRED SUBSCRIPTION
Registration is free until 30th September, so just click on apply or continue and you are good to go! Enjoy the free registration!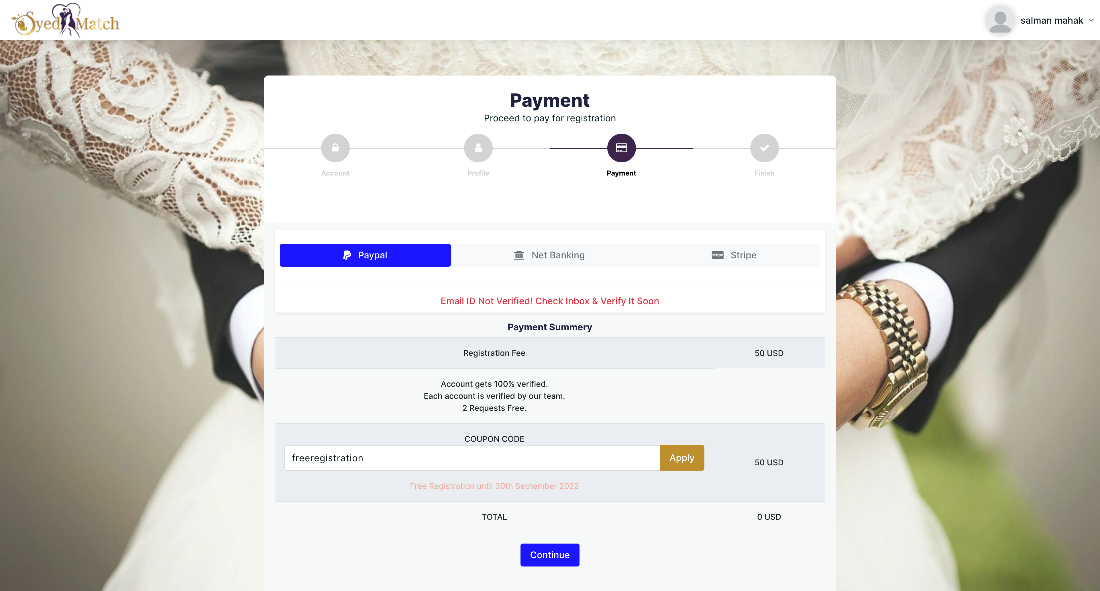 STEP 4: REGISTRATION COMPLETED SUCCESSFULLY
Your registration is now complete. Simply click on continue and start the beautiful journey to find your perfect Muslim partner.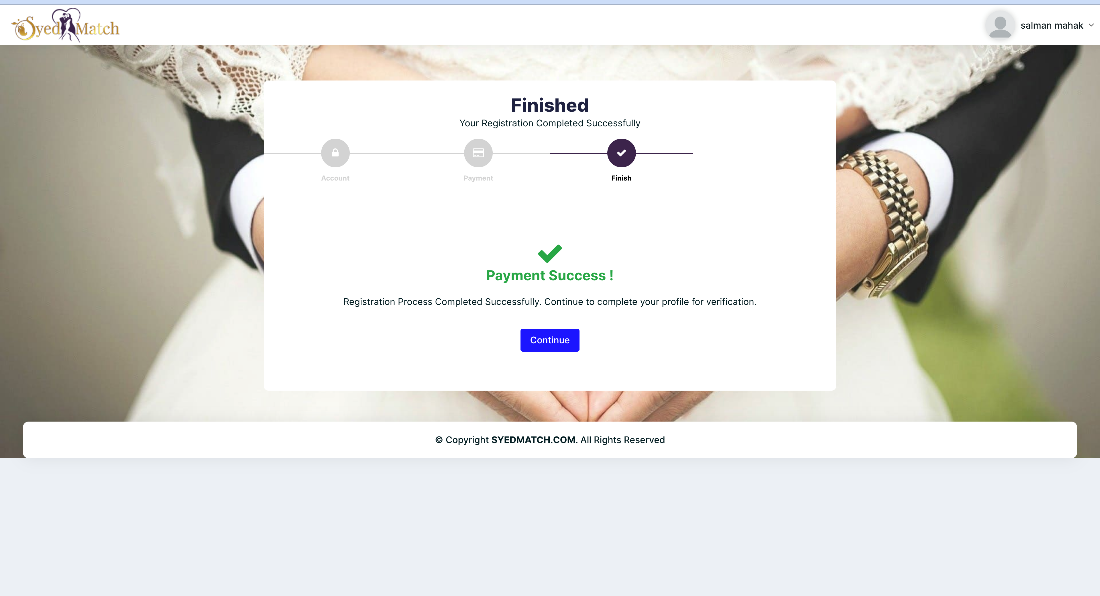 HOW TO UPLOAD DOCUMENTS FOR VERIFICATION?
Please click on your name on the top right to upload your verification documents. They need to be picture ID documents for ease of verification.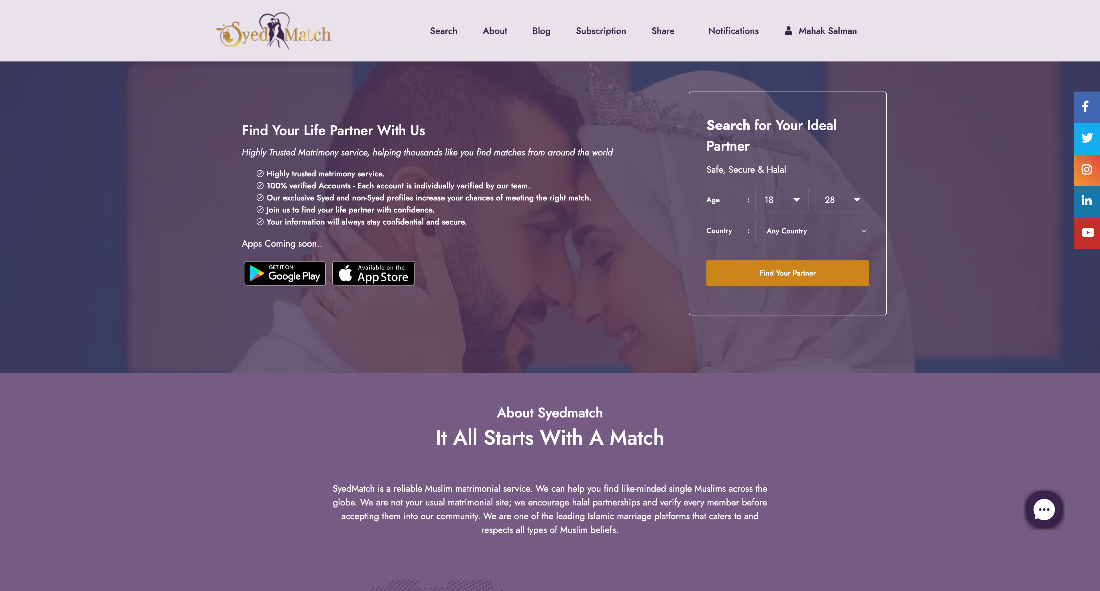 *Please note that no profile will be activated without a verification document.
After clicking on your name, you will view this page, click on verification to upload your documents. We advise you to complete your profile so that others can get in touch with you, and you can make use of the multiple services offered by SyedMatch.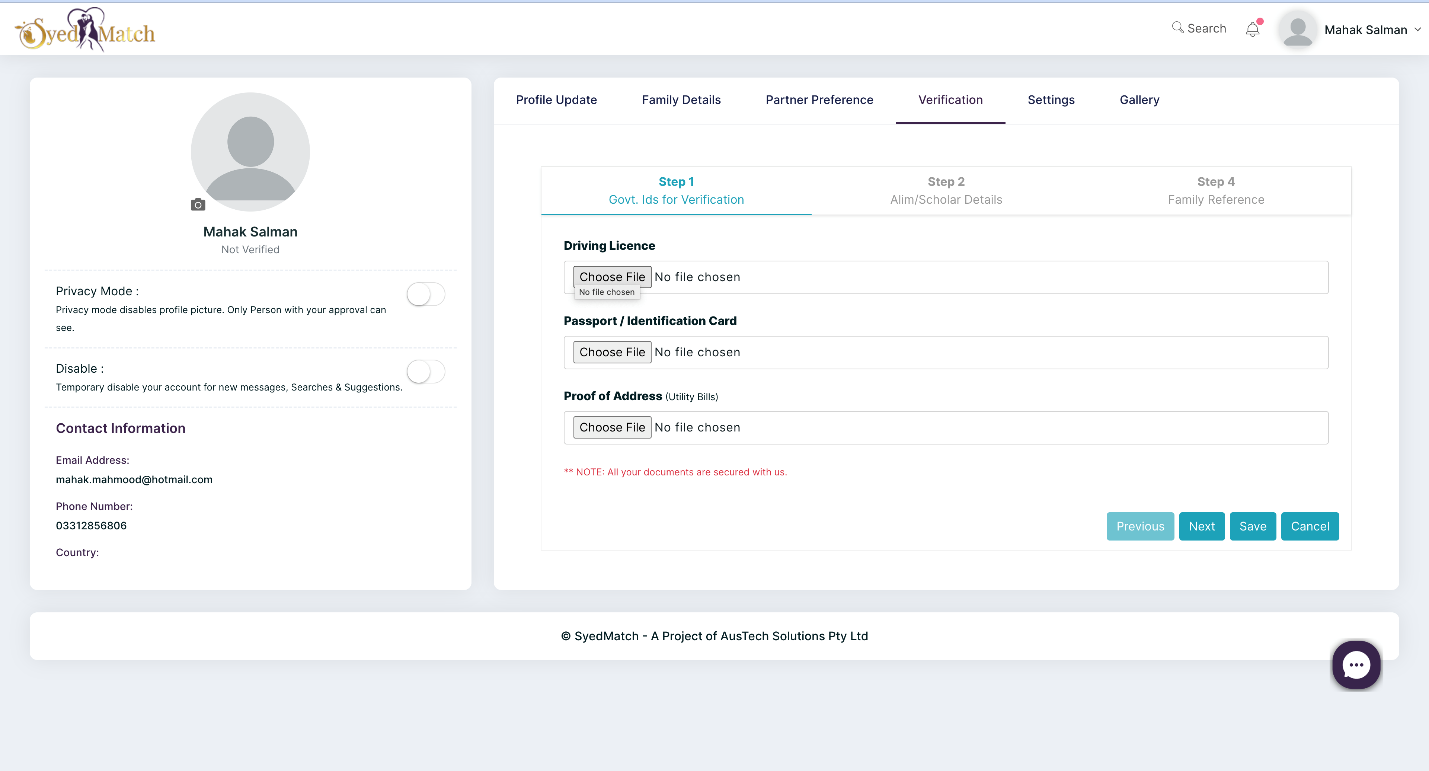 FILLING OUT YOUR PROFILE DETAILS
You can fill out various descriptive details about yourself in the profile section. This includes some information about you, your family, and your partner's preference. Filling out these details will help your search for a perfect match. Other single Muslims on the SyedMatch database will also be able to find you based on their partner preferences.  The details tabs are:
PROFILE UPDATE
You may enter personal information about your appearance, education, languages spoken, and professional details here.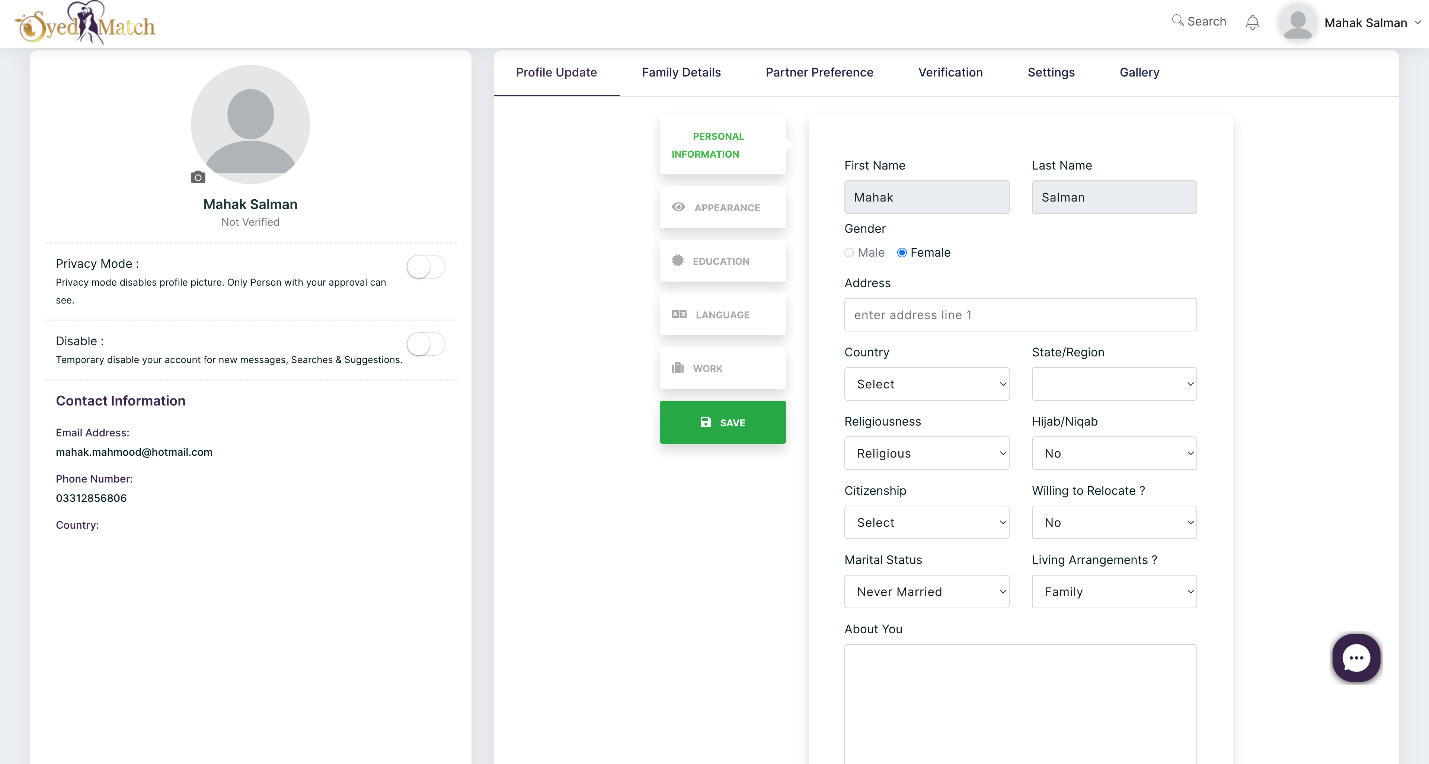 FAMILY DETAILS
Information regarding your family members will be filled in under this tab. This will be helpful as it will help you match with singles that hold the same family values.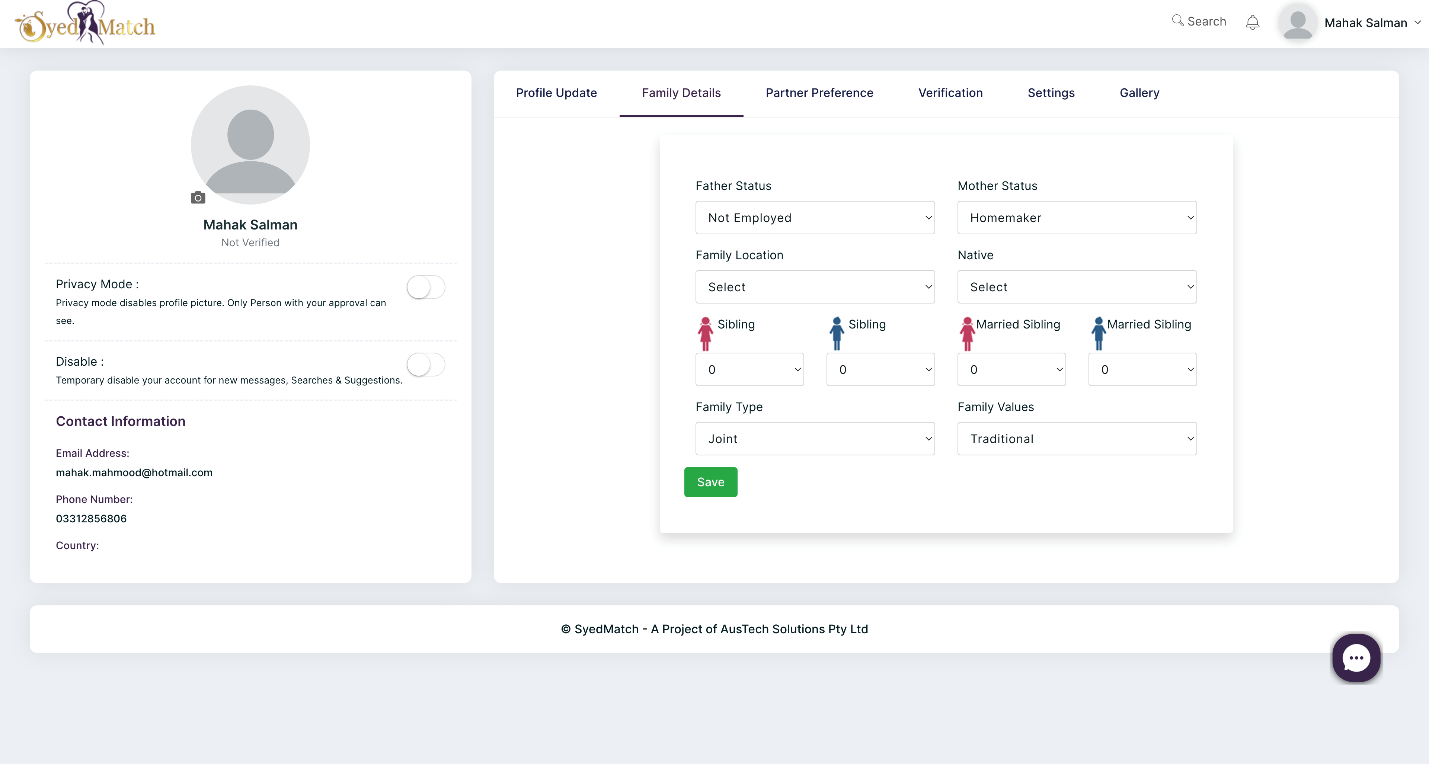 PARTNER PREFERENCE
This is the most important part of your journey with SyedMatch. In this tab, you will enter details about the kind of life partner that you are looking for. This will help you in filtering your search and finding other members on SyedMatch that match your criteria. This is a basic set of values. Once you have found someone that meets your requirements. Send them a request and iron out the remaining details by making use of our messaging service.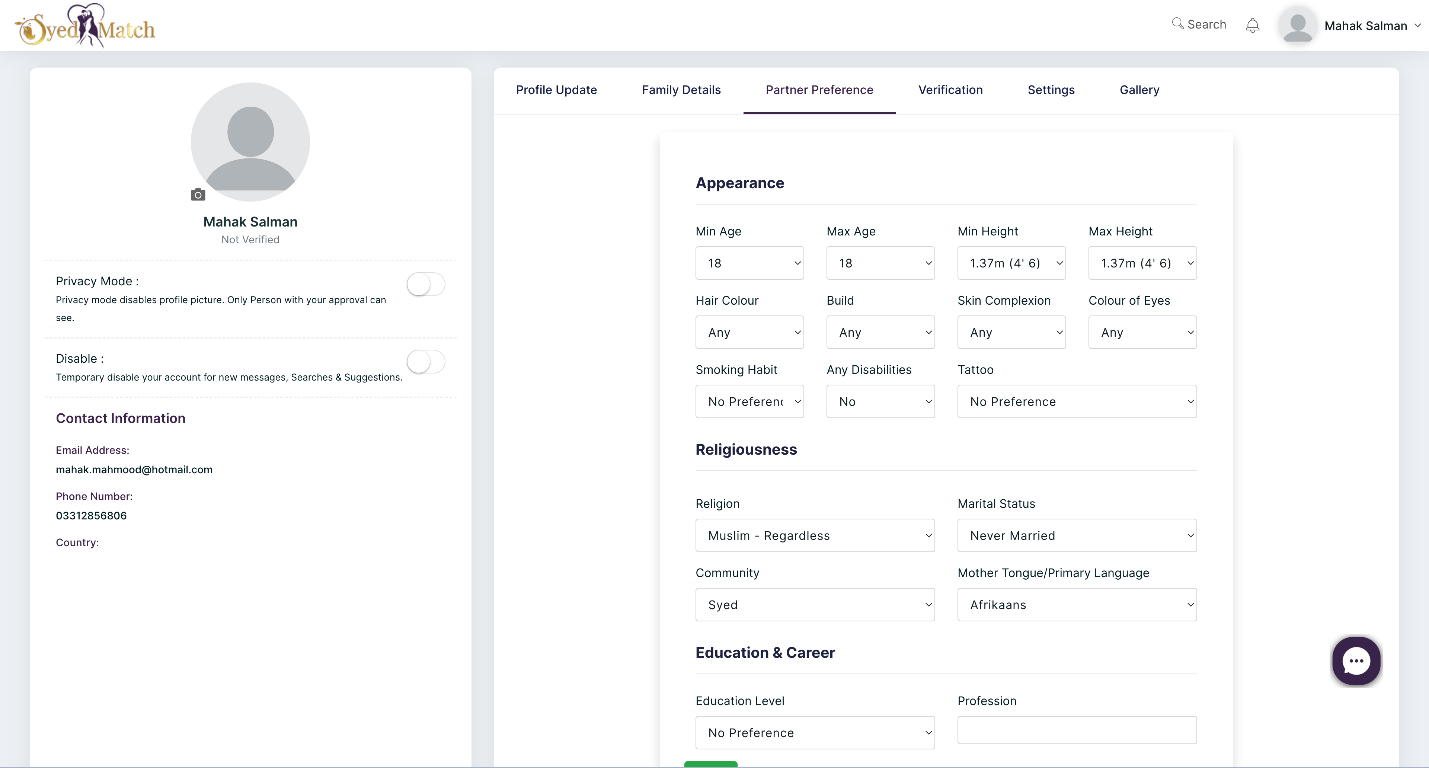 VERIFICATION
This step is to ensure that only credible and authentic profiles are a part of our reputed service. If you are a non-Syed, you may skip the step of adding a 'Shajra' but if you are a Syed, pls proceed with adding that detail.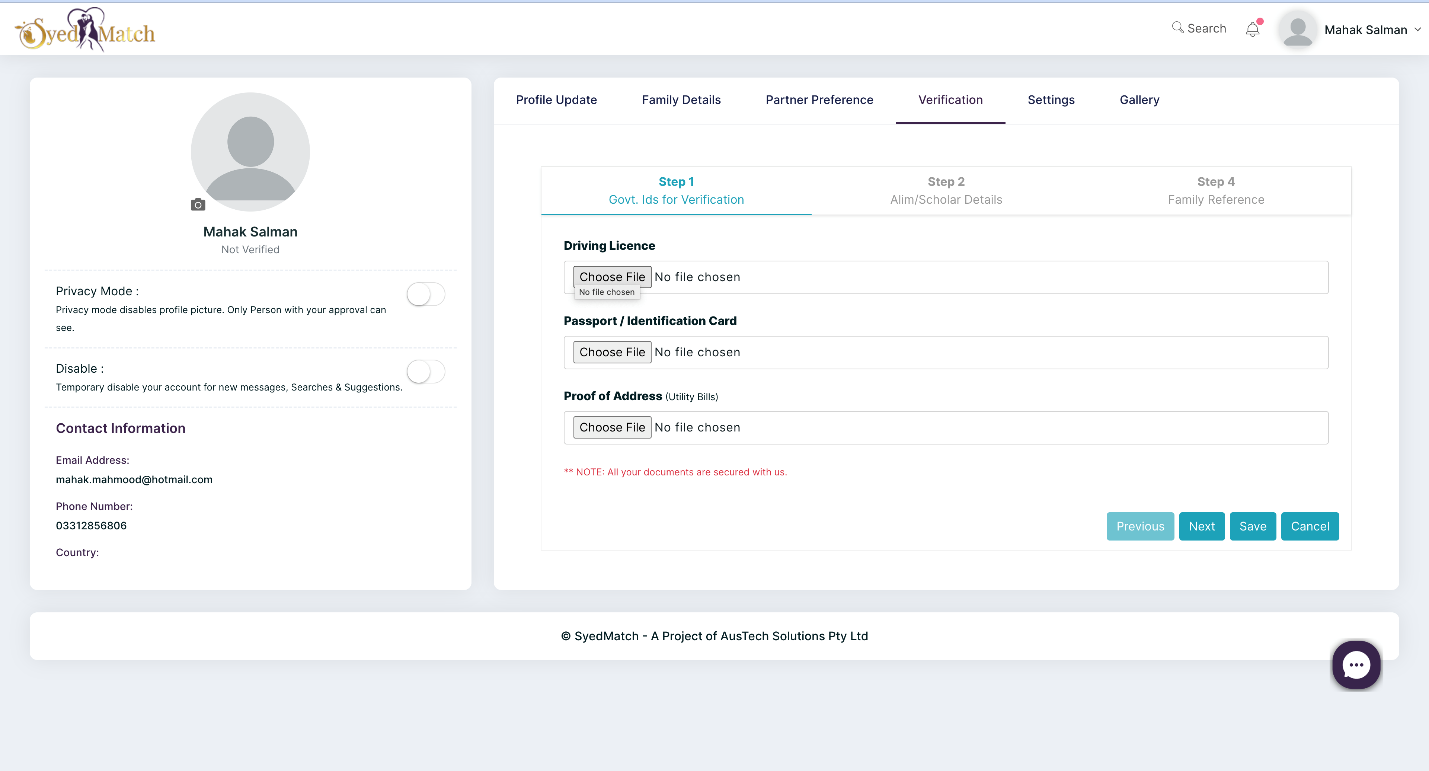 SETTINGS
This setting tab is for your convenience. You can manage your settings here. Choose whether you want to display your profile photo or hide it. You may also set and manage your notifications right here.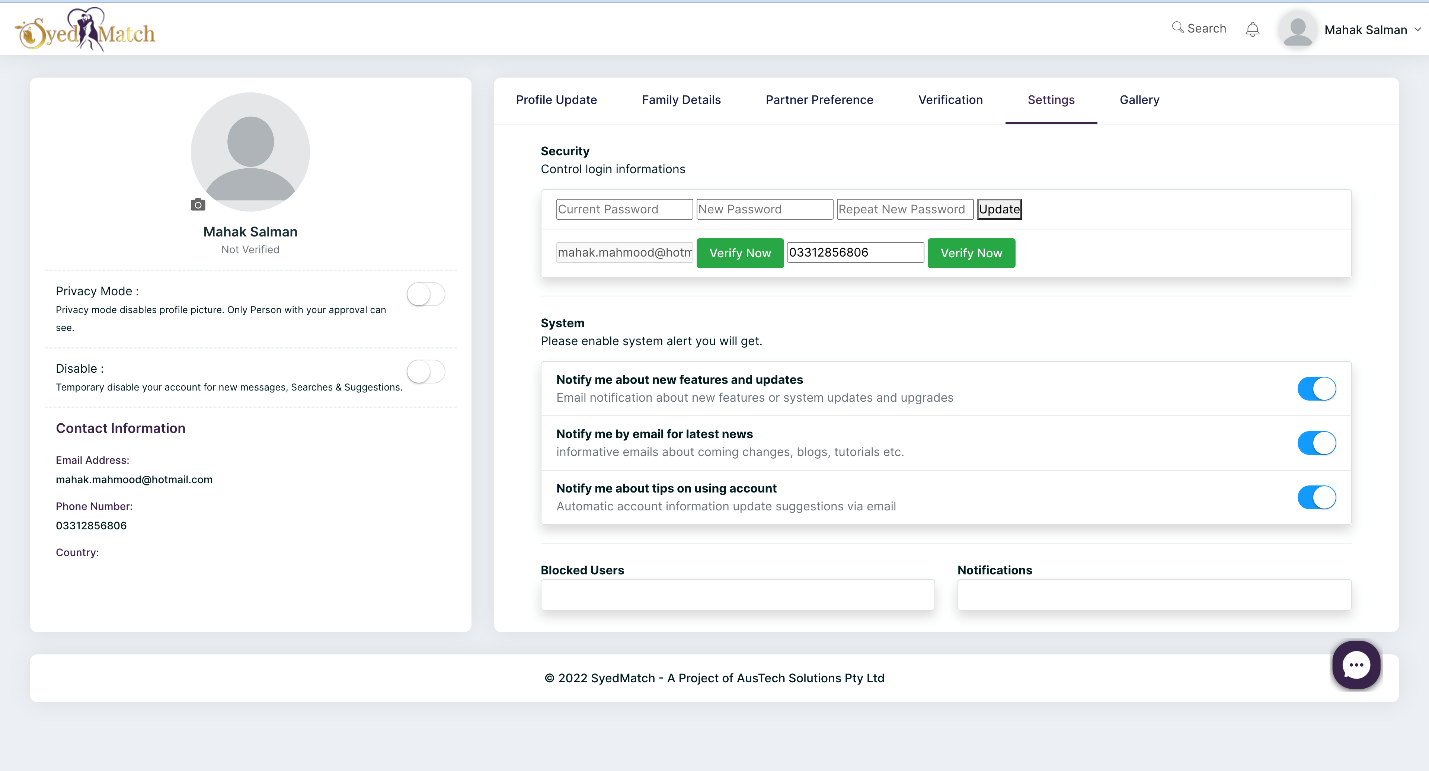 We, at SyedMatch, wish you all the best on your quest to find your perfect Muslim partner because all of #lovethehalalway. Should you have any further queries, please feel free to visit our FAQ page or contact us at info@syedmatch.com.