For us at SyedMatch, marriage is an auspicious and sacred bond that can be forged between two souls. It is our belief that in today's world of vices and temptation, a single Muslim must haste in finding their soulmate to get married in order to live a pious life. Therefore, we are proud to present to you the success story of Uroosa and Fahad. Here's what Uroosa says about her experience with SyedMatch: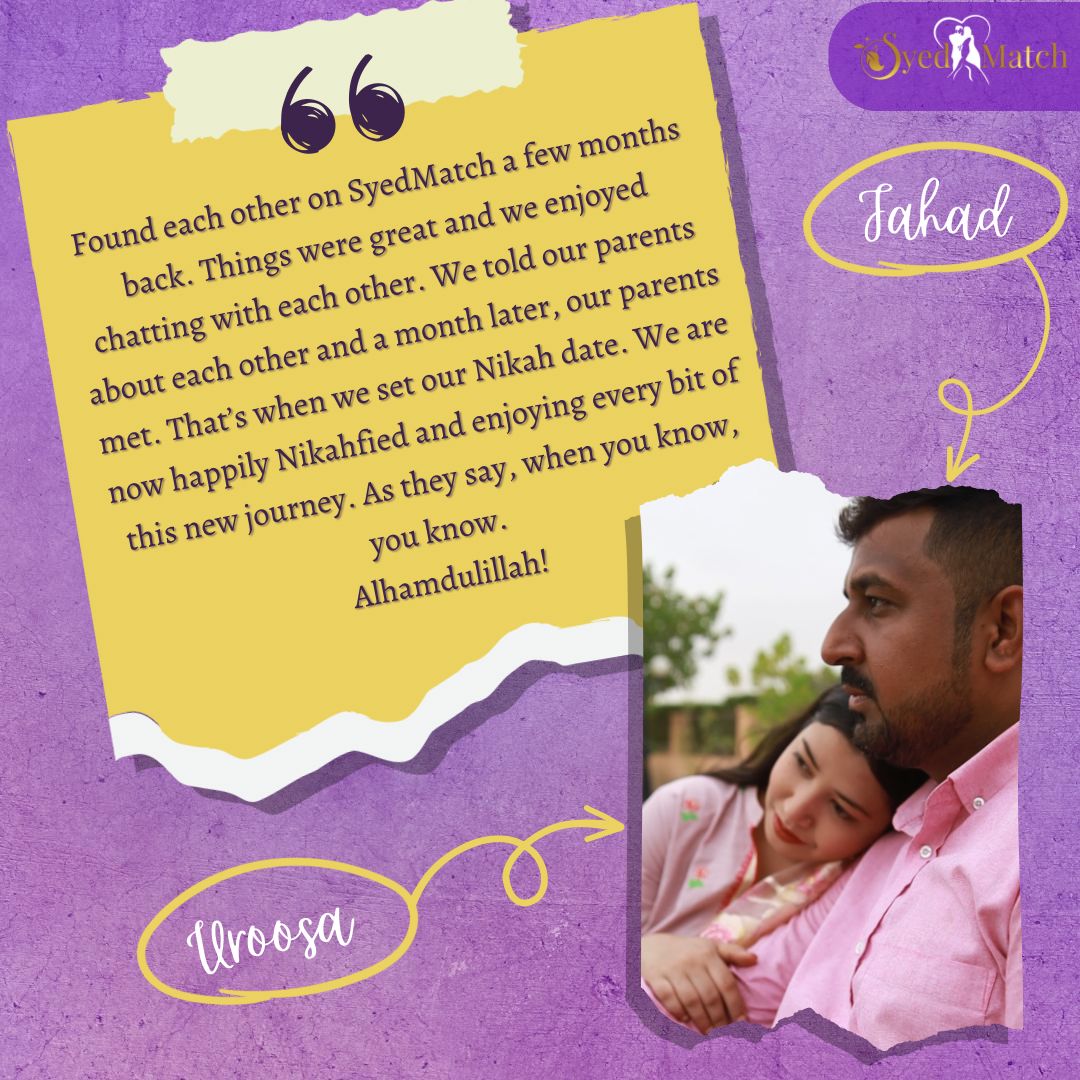 "We found each other on SyedMatch a few months back. Things were great and we enjoyed chatting about each other's likes and dislikes. After a while, when we felt compatible enough to move forward with the relationship, we decided to tell our parents, and a month later, our parents met to set the date for our nikkah. We are now happily Nikkahfied and enjoying every bit of this new journey. As they say, when you know, you know. Alhamdulillah!"
We, at SyedMatch would like to congratulate the happy couple, Uroosa and Fahad, with warm wishes for their happiness and a great life ahead.
If you want to find your soulmate like Uroosa and Fahad found each other, then all you have to do is register now at SyedMatch. A Muslim matrimonial website, for both Syeds and Non-Syeds, helping single Muslims find their pious and humble spouses. Wait no more and start this beautiful journey of love, friendship, and marriage. We can't wait for your story to be featured here and hope everyone finds #lovethehalalway..